If you are accessing Connect from your phone, you can use the Share feature to text a listing to someone.
Just tap the Share icon

at the top center of the listing:
Go to the bottom of the screen and tap Messages: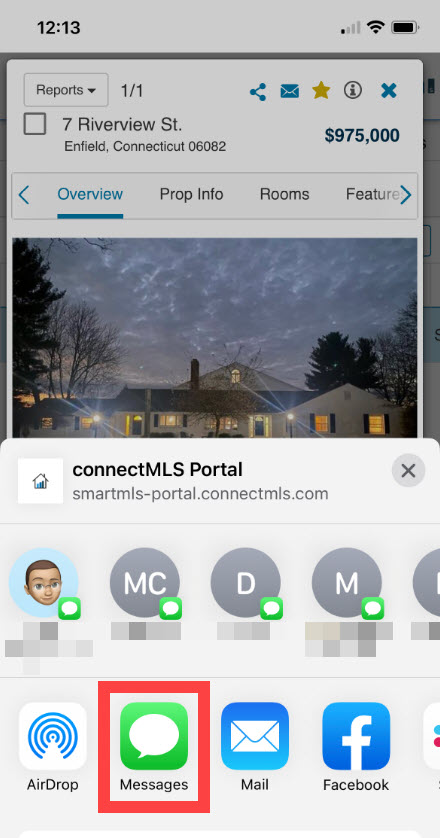 That will open a new text message with a link to the listing already embedded in the message: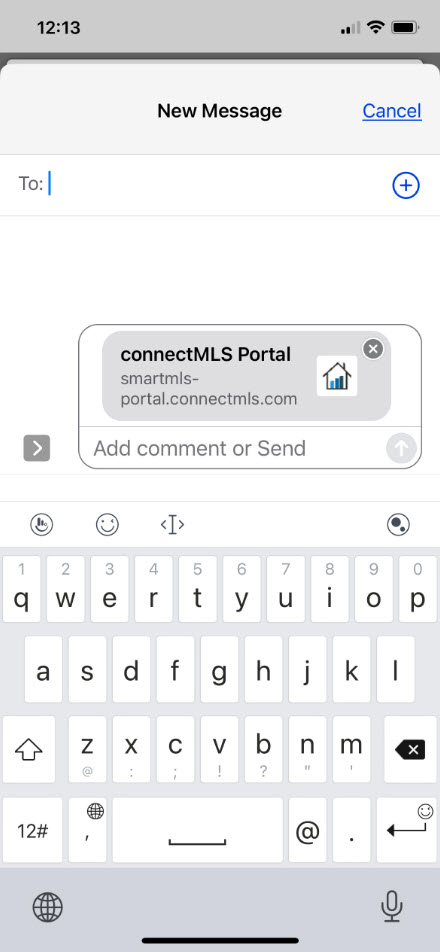 Enter your recipient(s), add any additional comments/message and you're off to the races!
This process works the same way from either the SmartMLS app or by accessing Connect via your phone's web browser.
Related articles: