There are a couple different ways to search for tax records within our connectMLS system.
1. You can run a tax search right from the Search menu: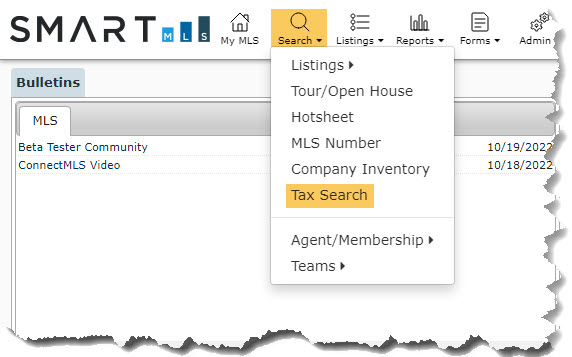 2. You can also search our tax records database by clicking the Tax icon

in the upper right corner of Connect:

Whichever way you choose, it opens the SmartTax public records system within a new browser tab (that way, you can have Connect and SmartTax open simultaneously).
You can use the top section of the screen to start searching for tax records: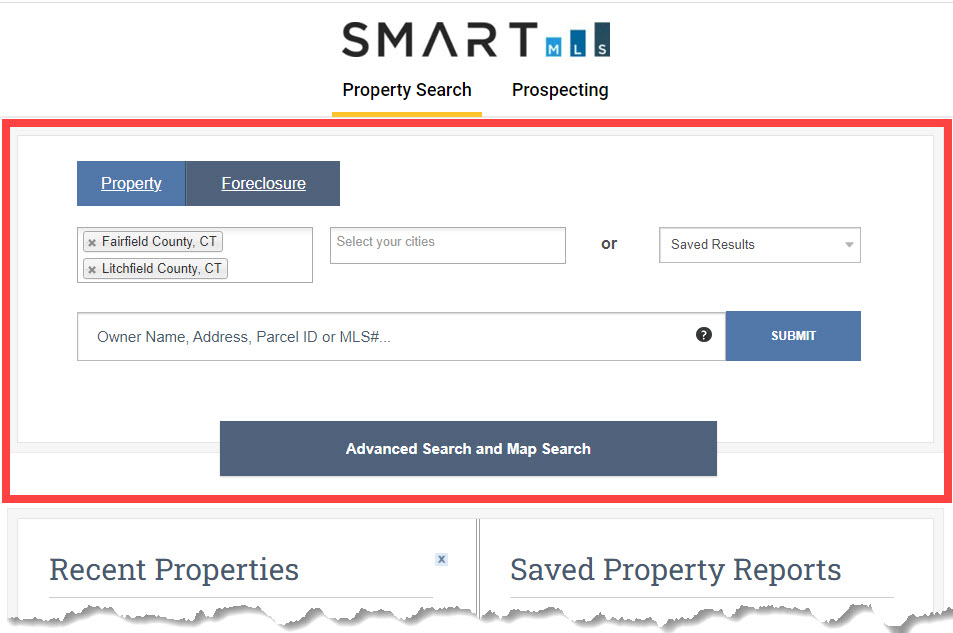 Related articles:
Where to find Tax Record data in Connect