Connect's email function only allows you to send an email to someone who has been added to the system as a Client.
After you click the Email button, you can either select someone from your Client list or add the recipient as a new Client right then and there: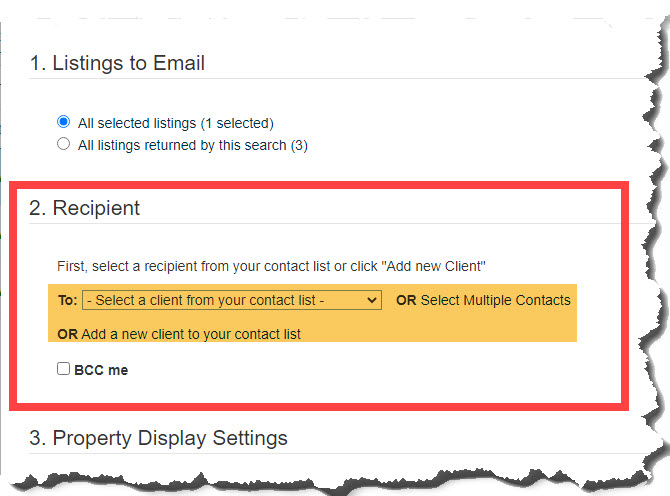 However, there is no option to send an email to someone who is not a Client.
Never fear! Connect provides an excellent solution for this through the Share feature, which generates a public link to the listing that you can then copy and paste into an email within your own email program/app.
To share a listing, just click the Share icon

at the top of the Full Detail report:

If you are on a different report (such as the List View), click the Additional Info

icon and then click Share Public Link:

The Share feature works from all operating systems and major web browsers. It also works if you are accessing through the SmartMLS app on your iPhone or Android phone.
Note: the options you see after clicking the icon will vary depending upon the device and operating system you are using.
Your recipient will receive a detailed, public-facing listing report that provides a comprehensive view of the property, including access to all of the photos and virtual tour(s), if present.
Related articles: