Our ConnectMLS system makes it easy for you to customize the default search screen with the fields, criteria and order that works best for you. You can add or remove fields, set up certain fields to automatically populate with criteria and even change the order in which the fields appear when you open the search.
But what happens if you have changed your default search screen and decide that you would like it back the way it was when you first started using the system?
Thankfully, it is also very easy to reset the search screen back to its default.
Just go up to the top right corner, click Defaults and then New Search- System Default: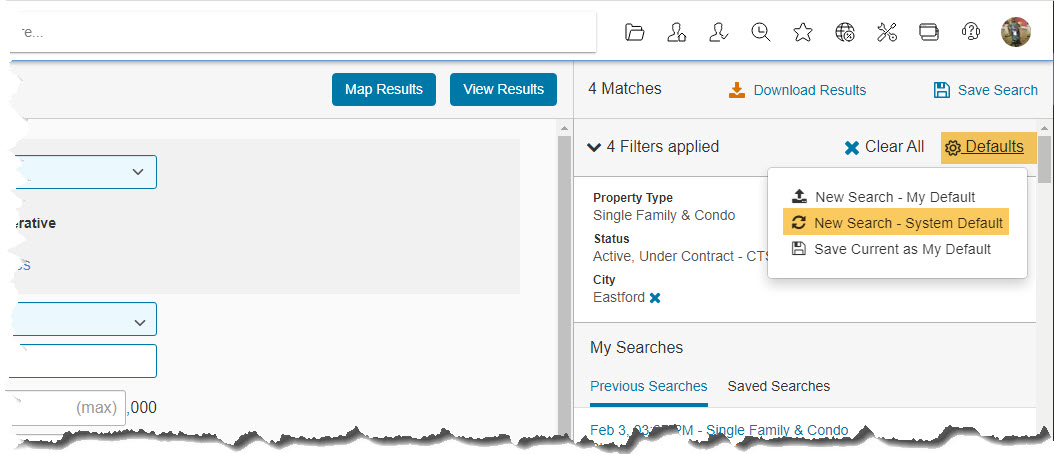 That will refresh your search screen and bring it back to the original system default. Any customizations you made, including adding/removing/reordering fields or setting up default criteria in fields will be removed.
Now that the search screen is back to its default, the last step is to save it as it is so any subsequent searches will also open in the system default.
Go back up to Defaults in the top right and click Save Current as my Default: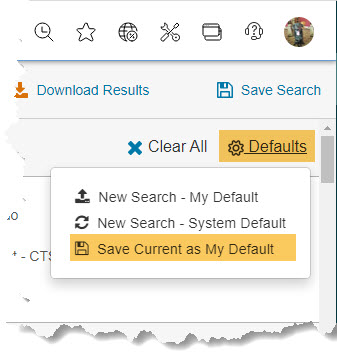 You will then see the following pop-up window, which is designed for you to confirm the changes you are trying to make:
The top check box will automatically be checked and greyed out (you cannot remove that check). This simply confirms that you would like to reset the default search back to the original search screen. It will also reflect the type of search you are currently in (in this instance, it is a Single Family & Condo search).
You can also put a check in the second check box if you would like to make this search your Primary Default Search (the search that comes up when you click the icon at the top of the Search menu).
Regardless of whether you put a check in the second check box, make sure to click OK in the top right to save your changes.
Related articles: