When you email listings from ConnectMLS, regardless of whether you are manually sending the email or sending an auto email, when the recipient opens the email and views the properties in their Client Portal, they properties only display in client/public-facing report formats. There is no way to switch to agent-facing reports in the Portal, nor is there an option to include an agent report when you are sending the email.
If you really want/need to email an agent-facing report, your only option is to save the listing(s) as a PDF to your computer and then attach that PDF to an email in your own email client.
Here is an illustration of these steps:
After performing your search and selecting the desired listing(s), click the print icon in the upper right:

Select the agent-facing report type(s) you want to send, then click Save as PDF: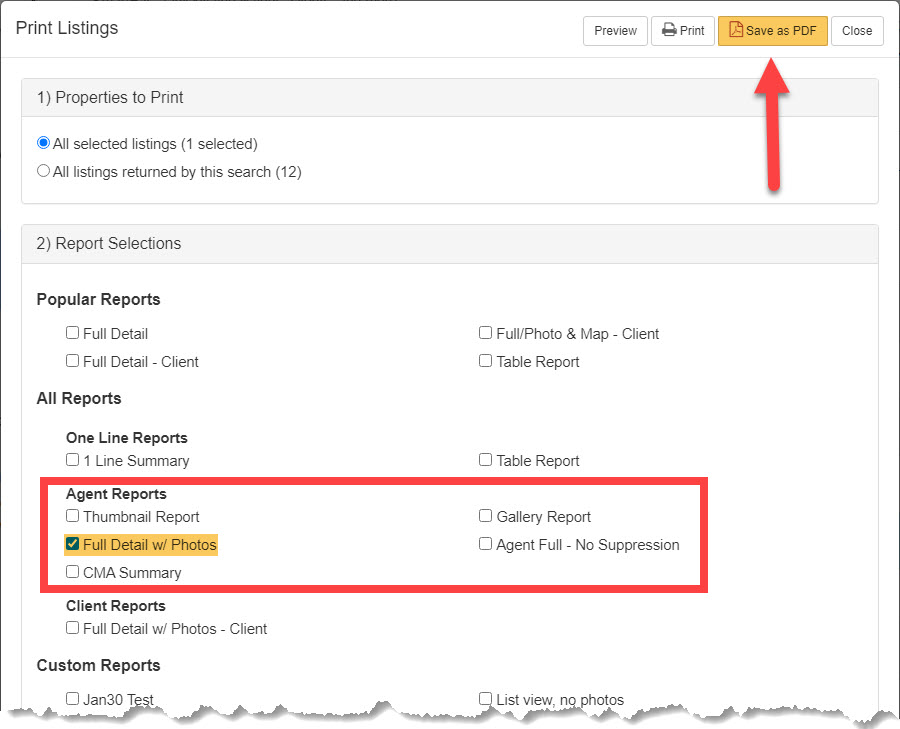 After clicking Save as PDF, you should see the following pop-up window:

Once you have the downloaded file, the last step is to open up your own email program, create a new email and attach the PDF to the email.