If you are very comfortable with the single line display that you have been using in Matrix for a long time, you will be pleased to know that it it is quite easy to replicate that same layout in Connect.
One of the significant differences between Matrix's Single Line display and the List View in Connect is the presence of the small photo on the left side in Connect: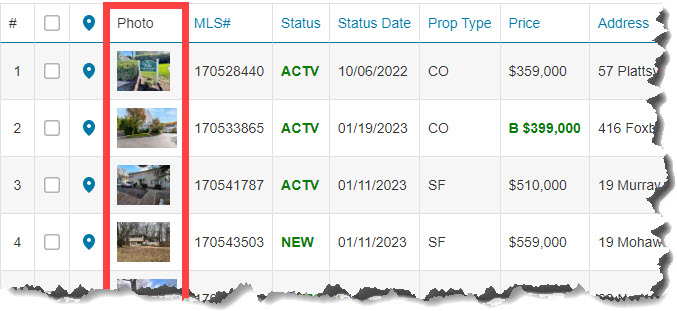 If you would like to customize the List View so it is the same as the Single Line display in Matrix, just go to the top left, click the Modify Columns drop-down menu and select Edit Columns:

To remove the photo from the report, click the

next to Small Photo:
Technically, once you have removed the Small Photo field, the rest of the report's fields and order match the Matrix Single Line display perfectly. The only other difference is at the far right side of the report. In Matrix, you have a bunch of shortcut icons that bring you to resources such as ShowingTime, Listing History and Supplements. Those icons are not on the right side of Connect's List View, but there is one icon, Info

, that provides access to those same resources all from one window: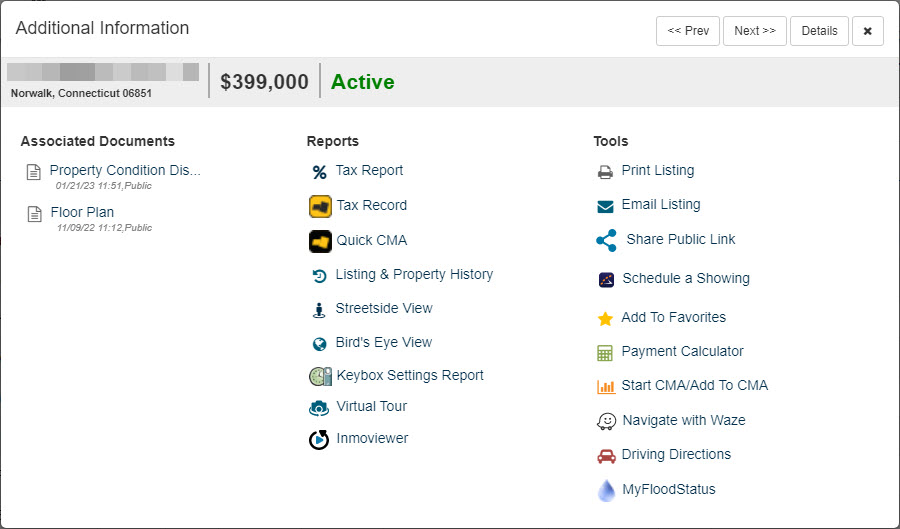 If desired, you can further customize the report by adding any fields from the Available Fields section on the left, removing fields from the Currently Selected Fields list on the right (the same way you removed the Small Photo field) or rearranging the fields in the list on the right via drag and drop.
Once you have the report configured the way you want it, make sure to give it a name in the Table Name field (at the top of the window) and click Save.
Click here for an article that covers customizing reports in more detail.
Here is what the List View looks like after removing the Small Photo field:

It is almost identical to the Single Line in Matrix: