If you would like to narrow your search to only those properties that do not have a Homeowner's Association (HOA), all you have to do is add the Home Owner's Association field to the search screen.
When you have your search screen open, go to the bottom right and click the Add/Remove Fields button:

When the Add/Remove Fields window opens, you can either scroll down the alphabetized list of available fields on the left side of the screen or just start typing the name of the field you are looking for: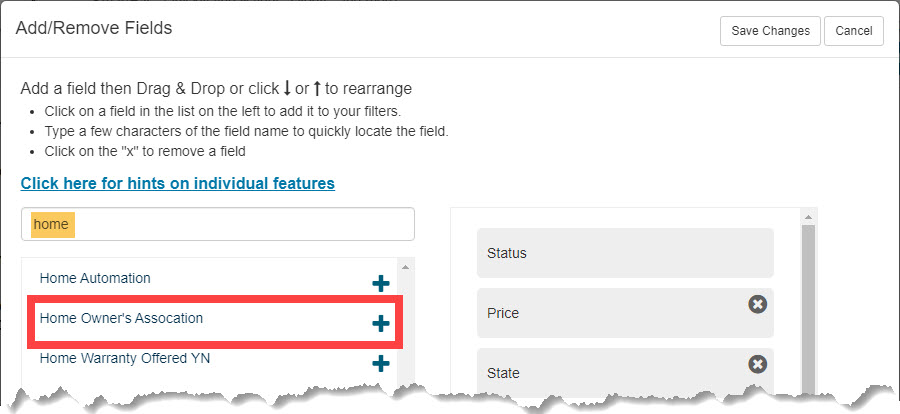 In this instance, we just typed the word home and one of the matches that comes up is Home Owner's Association.
Click the plus sign icon

next to the field to add it (it will show up in the column on the right) and click Save Changes.
That will bring you back to the search screen and the Home Owner's Association field will be on it.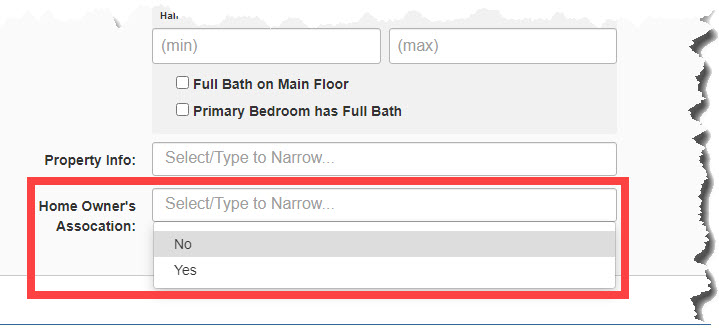 Click within the field to access its options. Home Owner's Association is a Yes/No field. Select No to narrow your search to properties without a homeowner's association.
Related articles: