If you would like to run an Area Market Survey in Connect, simply go to the Reports menu and select Area Market Survey: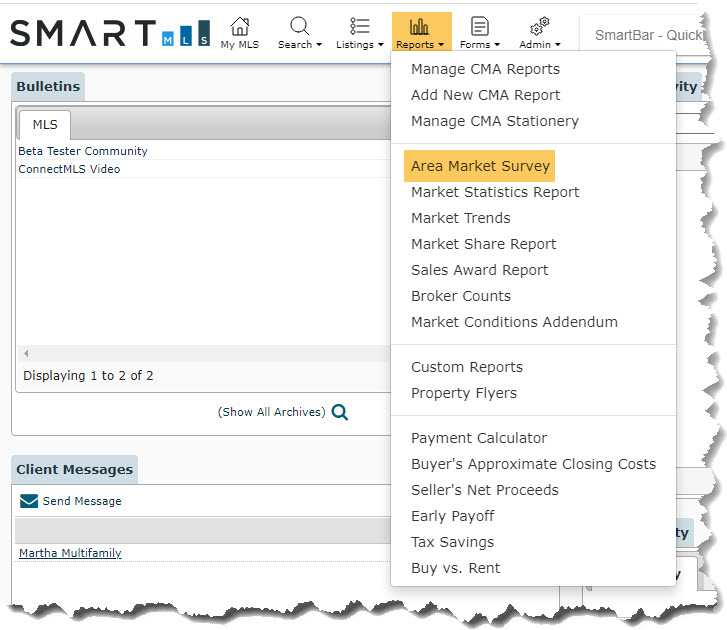 Connect has a separate search screen just for running an Area Market Survey (AMS):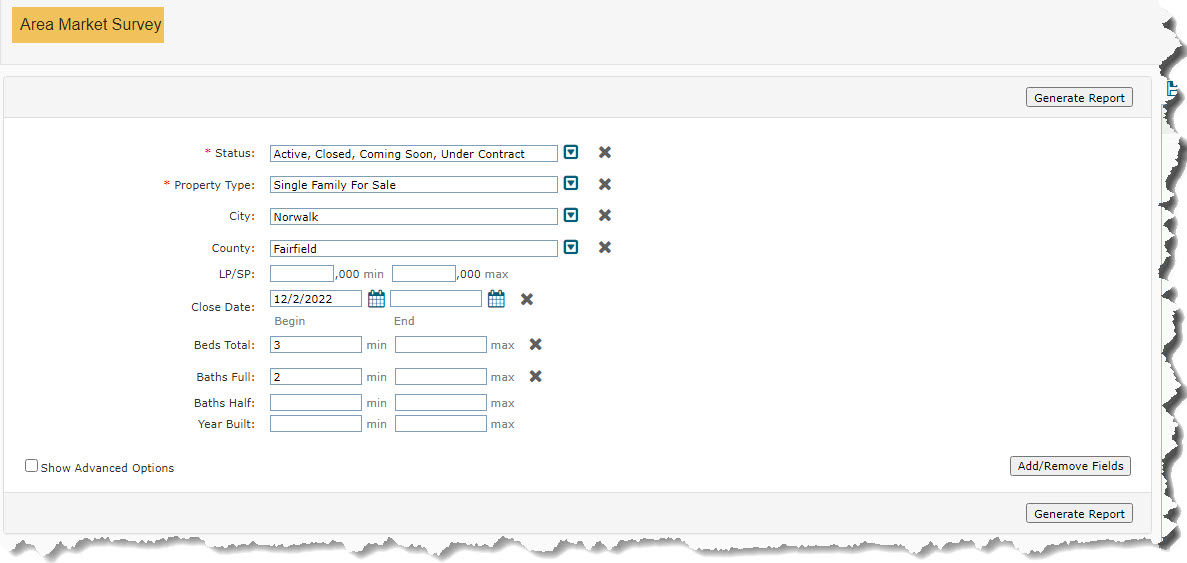 Just enter your desired search criteria (if there are other fields you would like to use in your search, click the Add/Remove Fields button in the bottom right) and click Generate Report when you are finished.
The AMS conveniently breaks down the search results in several different ways, making it easy to digest the information:
A separate section for each status.
Within each status, the section is further broken down into price range sections:

$50,000 increments up to $599,999.
$100,000 increments from $600,000 up to $999,999.
$999,999 increments between $1 million and $4,999,999.
$5 million and above.

Each status section has its own summary statistics that includes average market time, minimum/maximum/median/average list price (the Closed properties section uses sold price instead of list price) and total volume.
You can augment your AMS report even further by clicking the Customize View button in the top right:

The subsequent window allows you to choose which charts and/or tables you would like to include: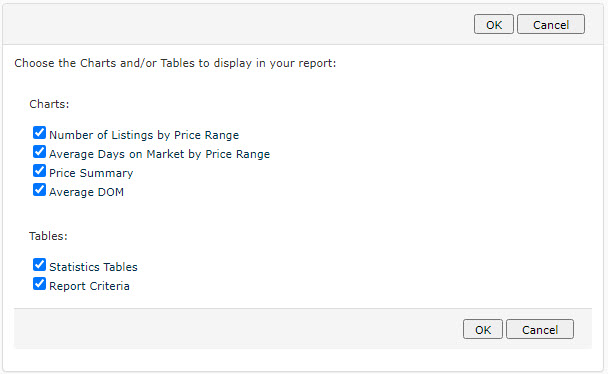 Doing so adds colorful, interactive charts to your report that help bring the data to life: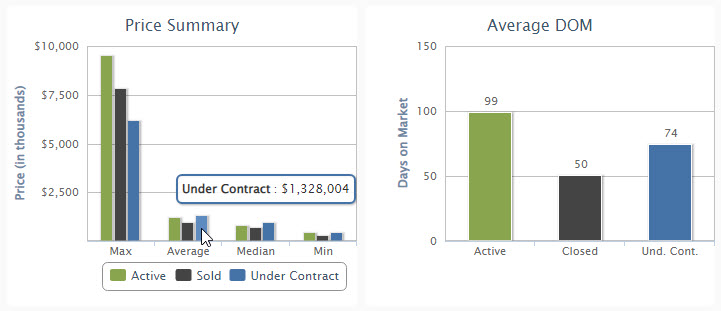 Hovering over any of the individual bars on the charts provides the actual statistic that is represented.
You can print, email or download your AMS report as a PDF. An example of the PDF report is attached to this article.