Connect allows you to change the sort order for your search results by clicking the

icon in the upper right corner, but those changes only apply to your current search results. The next time you run that same type of search, the results will once again revert back to the default sort order.
If you would like to always have listings come up in your own preferred sort order, you can do so by creating a custom report.
Click here for an article that walks you through the entire process of customizing reports in Connect. For this article, we will cover the steps required to set up your custom report's default sort order.
After performing your search and viewing your results, click the Modify Columns button in the top left corner, then click Edit Columns: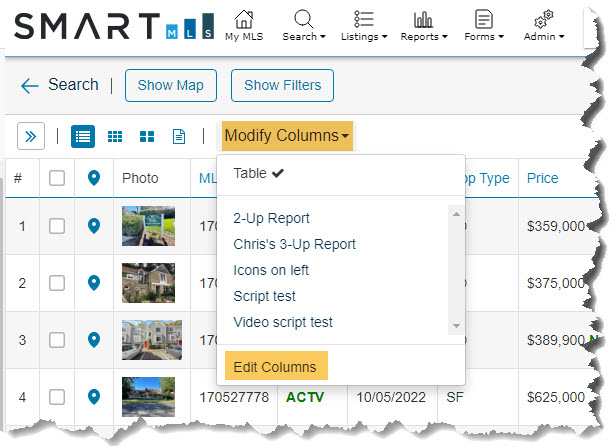 The Add Custom Table window opens, allowing you many options for creating your own custom report: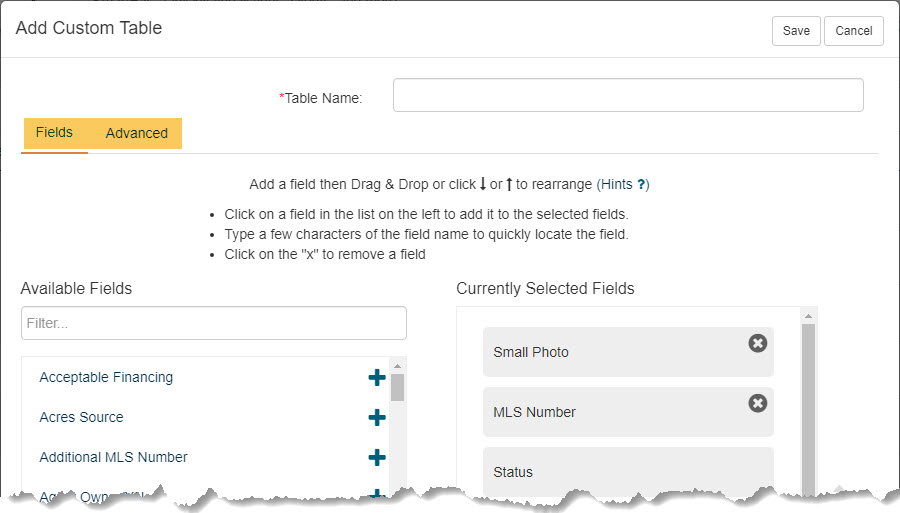 The Fields tab (in the upper left corner) allows you to add, remove and reorder the fields that appear on your custom report.
After you are done configuring the fields that will appear, click the Advanced tab.
Not only does this screen allow you to control the orientation of your custom report (horizontal/vertical), it also lets you set your custom report as the default report for the property type search you ran at the begining of the process.
In order to be able to set your default sort order, you must put a check in the Make this my default report for... check box: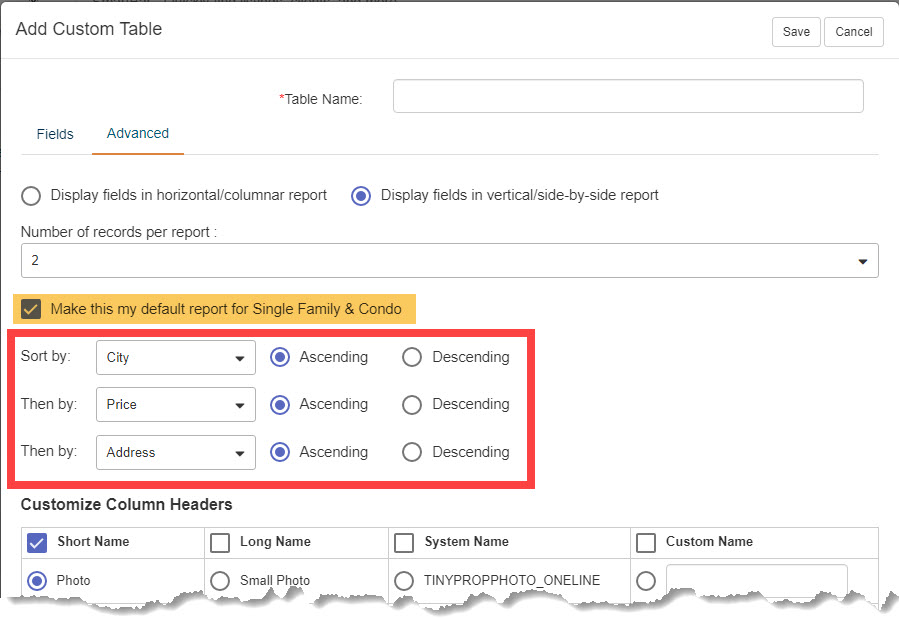 You can then sort your search results using up to three of the fields that are present on your custom report.
Make sure to give your custom report a name (in the Table Name field at the top) and click Save.
Your current search results will now display in a vertical/side-by-side orientation (rather than a horizontal/single line format) and will include the sort order you set up.
Going forward, any time you run that same type of search (in this case, it was a Single Family & Condo search), your custom side-by-side report will be used when you click View Results.