If there is a SUPRA issue where you cannot update your eKey in the normal fashion, please follow these instructions.


Call Kim Voice (888 968-4032) to get an Emergency Update Code.
You will need to have your key serial# and PIN code. You can find your key's serial number by tapping About eKey App.

Once you have the emergency update code, open your eKey app, go down to the bottom right corner and tap More: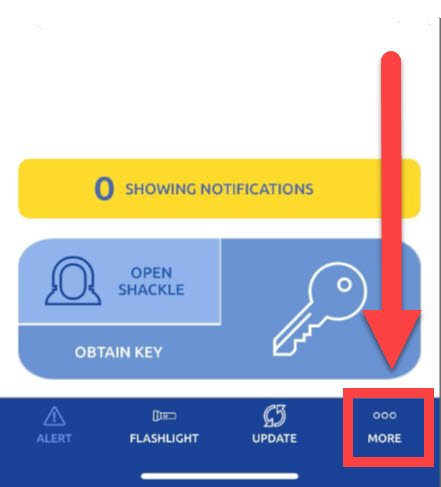 Tap About eKey App: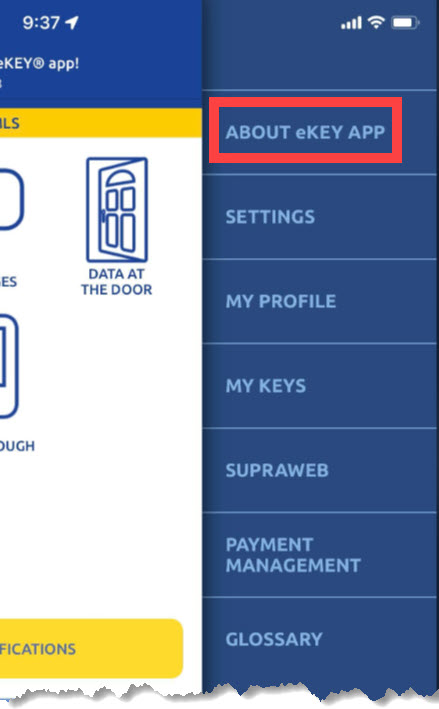 Tap Emergency Update Code (in the center of the screen):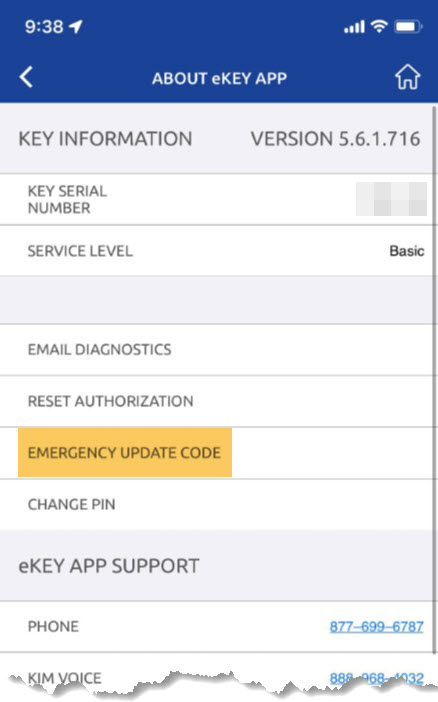 Enter the code you were given: