If you are the Broker, Manager or Admin for your office, SmartMLS has created a resource to help you stay on top of emerging MLS and industry-related topics: Broker Slides.
Broker Slides is a monthly report (presented as both a PowerPoint presentation and a downloadable PDF document) that details MLS product updates, helpful tips and tricks, Frequently Asked Questions and more.
To access Broker Slides, go to www.smartmls.com, login with your user name and password and then navigate to the Smart Agent Options section and click the Broker Resources icon:

When the Broker and Admin Resources page opens, Broker Slides is the first section that displays. Click the SmartMLS Broker Slides button: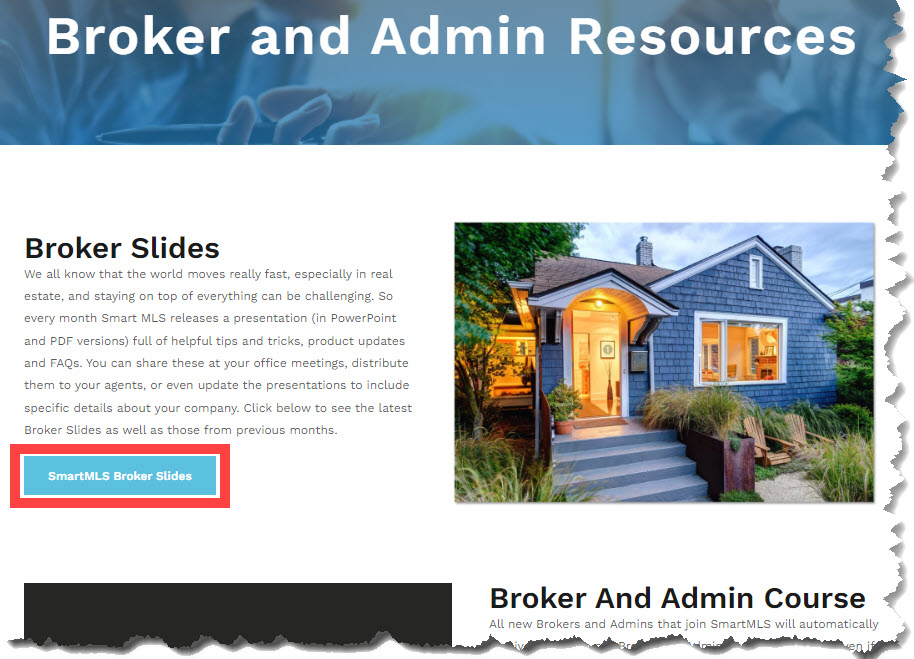 You may now view the current month's slides (in PowerPoint or PDF format), as well as those from previous months (we began this project in February 2022, so that is the furthest you can go back):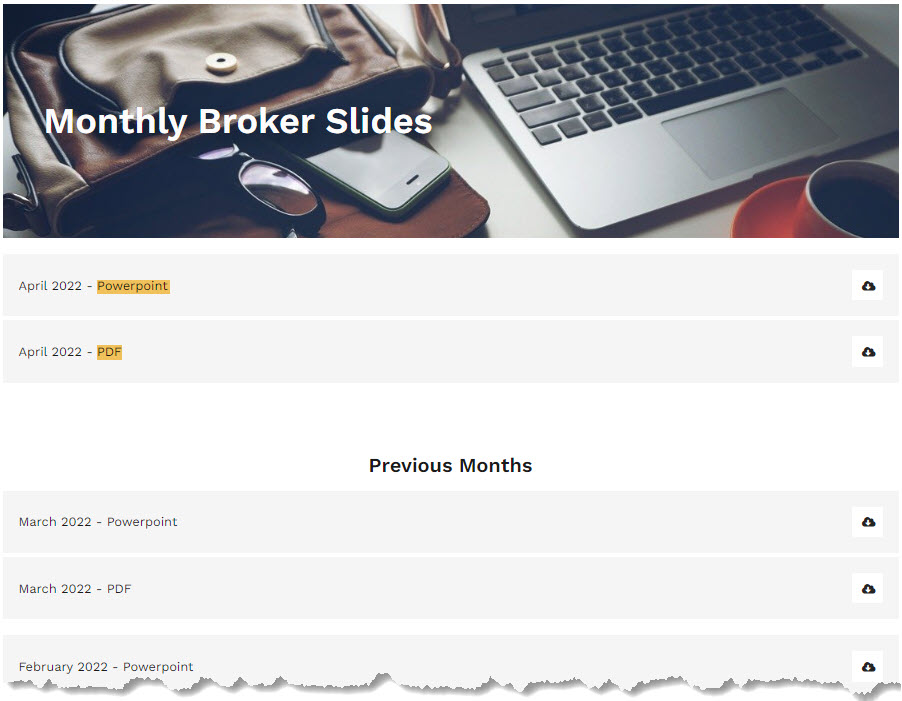 The Broker and Admin Resources page that houses Broker Slides also provides links to other helpful resources, such as training videos designed for office management (our Broker and Admin course), SmartMLS Rules and Regulations, our Training Calendar and monthly market stats (provided by FastStats).