The Sell Score field is now a searchable attribute within Realist. You can now use Sell Score to help narrow down your searches to just those properties that Realist estimates have the best chances of being listed within the next 6 months.
To add Sell Score to a search, go to the My Search tab and click Customize Search: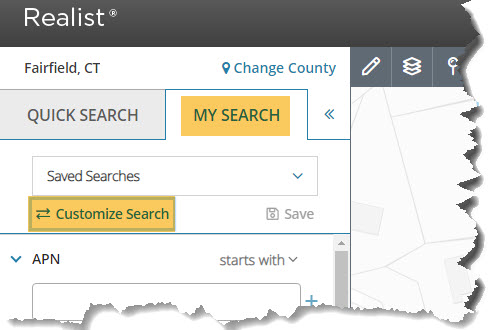 You will get a list of all of the fields that are available to be added to a search. Any fields that have a check in front of them are already on the search. Scroll down the list (which is alphabetized) and put a check in front of Sell Score:

Click Save.
When you go back to the search, you will find the Sell Score field at the bottom of the list of fields (on the left side of the screen).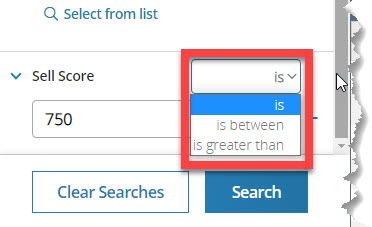 Use the drop down arrow to the right of the field to select the the way the field behaves:
Is= to search for properties with a specific sell score (ex: exactly 750).
Is Between=to search for properties with a sell score between two values (ex: 750 to 800).
Is Greater Than= to search for properties greater than a specific value (ex: 750 and above).
Note: The Sell Score search attribute can only be used when a single county is selected. When multiple counties are selected, the Sell Score attribute is grayed out under Customize Search and cannot be selected. If you have already added the Sell Score to your search form and then switch from a single county to multiple counties, the sell score field will be grayed out on the My Search form.
CoreLogic is working to expand this search to allow for multiple counties in the near future.
Related articles:
Customize the Realist Search Results Table