Did you know that you can access the ShowingTime configuration for your listing from Matrix's Add/Edit menu?
Go to Add/Edit and select the desired listing from the Select a Listing drop down menu.
Go to the Other Options section of the Modify Listing screen: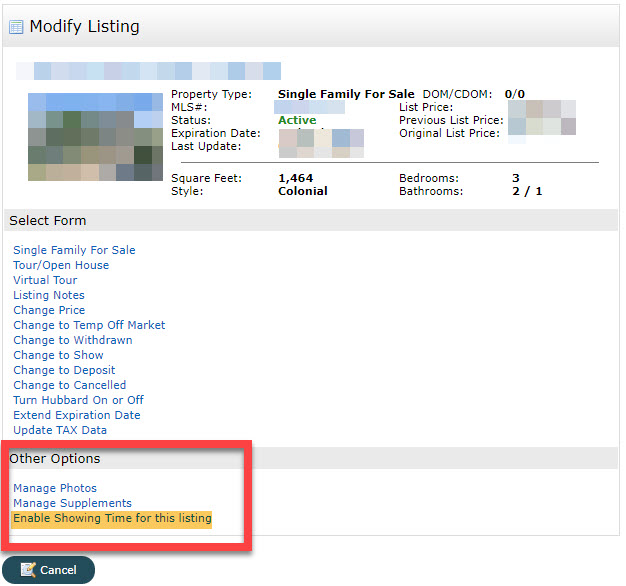 Click Enable Showing Time for this listing. That will bring you into the ShowingTime program and open up the listing worksheet for this property. From there you can set up showing restrictions, add the seller/owner as a contact and much more.