The Search Results Table displays columns of data for each property record your search returned. You can change the fields that appear in the table using the Customize Table menu: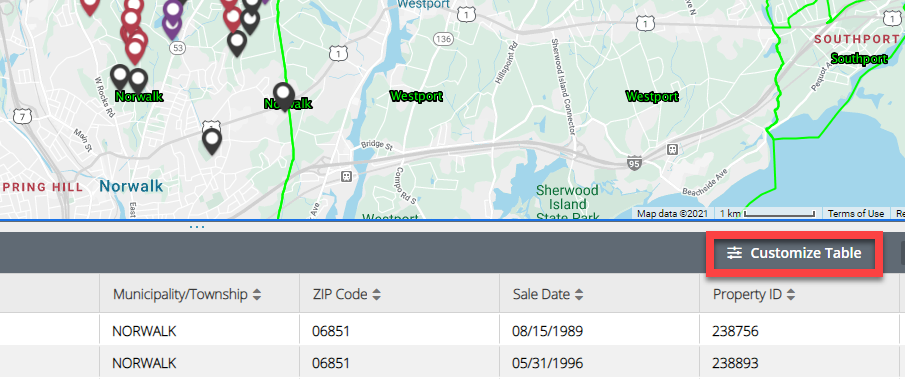 After you click Customize Table, click Show/Hide Columns: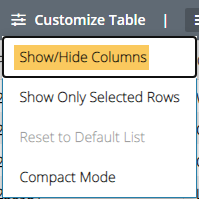 NOTE: You can select up to 30 columns to display, however, the more columns you select to appear, the more scrolling will be required to view the information.
At the top of the Selected Attributes column (in the upper right of the screen), you will notice four indicator columns for each property: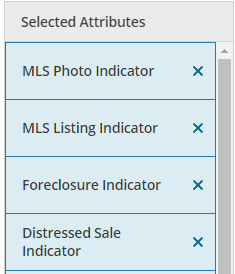 MLS Photo Indicator- Indicates that the property has MLS photo images associated with it. You can click the photo indicator icon to open up a photo viewer and view the images.
MLS Listing Indicator- Indicates that the property has an MLS listing associated with it. You can click the indicator icon to open up the MLS listing.
Foreclosure


Pre-foreclosure

: Preforeclosed properties still belong to the owner. The lender has just begun the foreclosure process due to a default on loan payments.

Auction

: If the owner is unable to make the necessary payments or sell the property, it goes to a public auction.

Bank Owned (REO)

: A bank owned, or Real Estate Owned (REO) property has not been sold at auction and is now in the possession of the lender.

Distressed

Short Sale

: A short sale is a property that is in foreclosure but is up for sale by the lender before it goes to auction. The lender must agree to accept less than the amount that is owed on the property.

Bank Sales (REO)

: A distressed bank owned property is one that has been repossessed by the lender but has not gone through the foreclosure process.
The rest of the fields in the column are fields that are already present on the results table.
To add additional fields (known as Attributes) to the search table, simply put a check in their respective check box. Using the column on the far left, you can either go through each category individually to see which fields are within it, or simply click All Categories at the top of the column to display all available fields: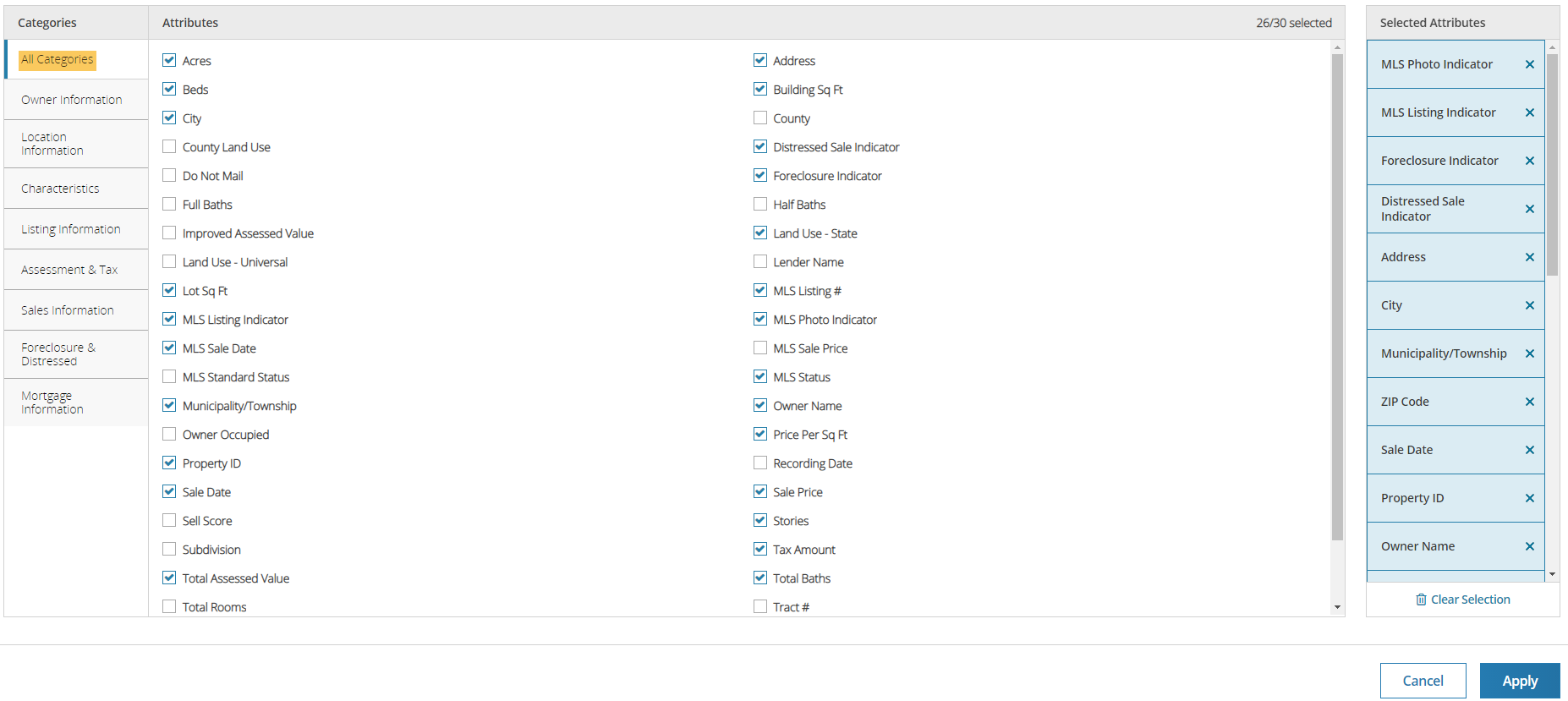 When you are finished adding/removing fields, make sure to click the Apply button in the bottom right. You will be returned to the Search Results Table, which will now display the new field selections.
Once you are back on the search results table, you can sort the matches by clicking on any of the column headers. Clicking once on any column will sort the results in descending order. Clicking twice will sort the results in ascending order.