If you have a document (that is not already in Instanet) that you would like to use to create a signing (for example, disclosures that are attached to another agent's listing in Matrix), you first need to upload it to TransactionDesk using the Document Upload function of DocBox.
Navigate to the TransactionDesk dashboard.
Go to the Upload widget and click Document Upload: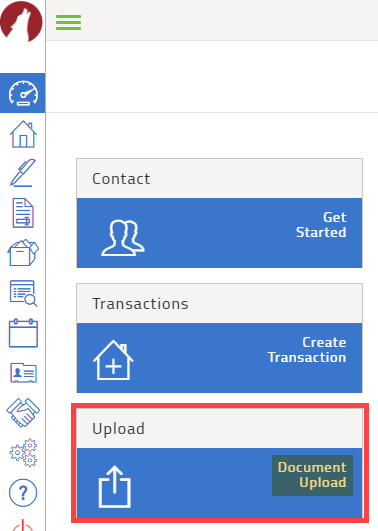 If you want to save the document to the Inbox folder, click inside the blue bar and navigate to the location on your PC where you have the desired document saved: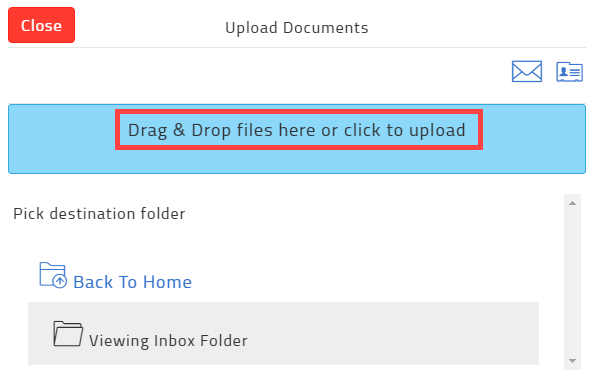 If you want to save the document to another folder within TransactionDesk, click Back to Home and pick your destination folder: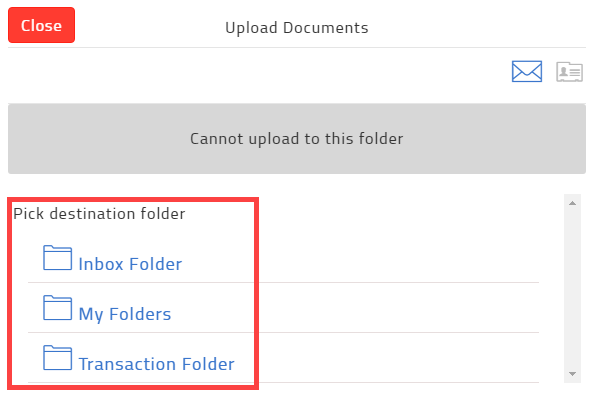 Either drag and drop the desired document into the blue bar or use the blue bar to search your PC for the desired document.
Once you have uploaded the document, you are now ready to start creating the digital signing.
Related articles:
Create a signing (Authentisign 2.0)
Marking up/annotating a form in Instanet