Once you are logged into the SmartMLS Member Dashboard (the screen that comes up after you log into www.smartmls.com), go towards the bottom left (in the Smart Agent Options section) and click Agent Profile:

The next screen that opens is referred to as the IMS (Internet Member Services) screen. This is your interface with our membership program. It allows you to do such things as pay your MLS bill, set up autopay and edit your phone number/email:


Change your phone number:
To change the phone number that appears on your listings and in agent rosters (known as your preferred phone), click Personal Services> Personal Information in the upper left corner of the screen: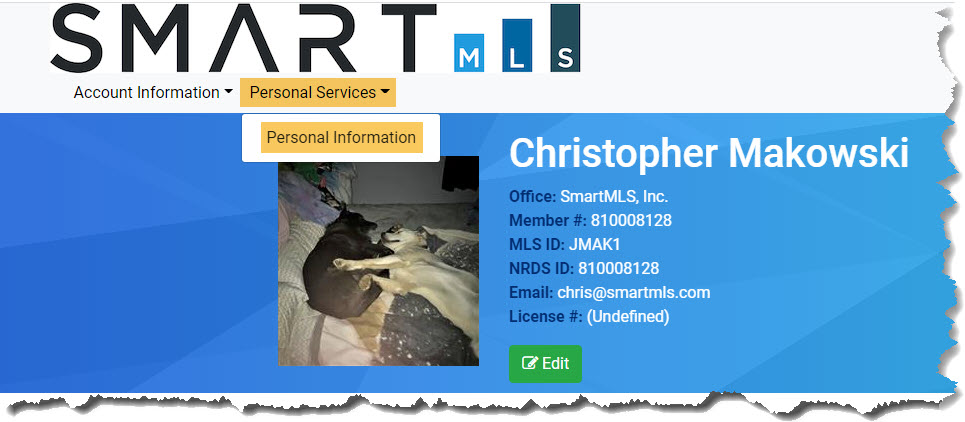 Scroll down the page until you get to the Contact Phone section and you will see two black buttons: Select Contact Phone and Additional Phone Info:

1. Select Contact Phone allows you to choose your preferred phone number from any of the phone numbers we have on file for you: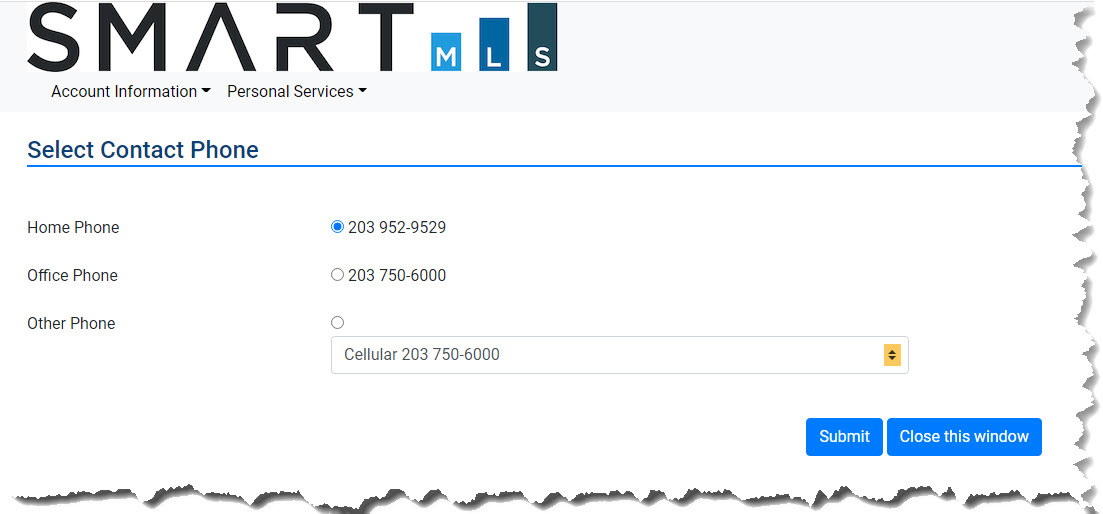 The Other Phone field has up/down arrows that allow you to toggle between the phone numbers we have in your membership record that are not your office or home phone numbers.
Select the number you would like to use and click Submit.
If the number you would like to use is not in the list, you will need to add it. Click Close this window to get back to the previous screen.
2. Additional Phone Info allows you to add a new/different phone number than what is available when you click Select Contact Phone.
Click Create New Phone to add a new contact phone number to your membership record:

Choose the Phone Type (cell, pager, voice mail) and enter the phone number (including area code):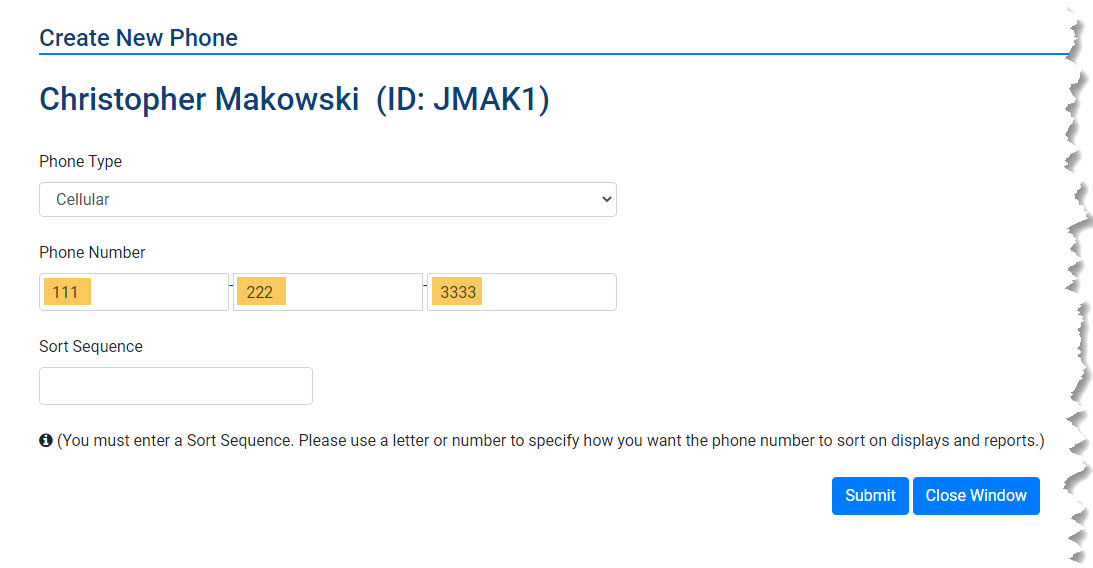 Click Submit when you are done, then click Close this Window.
Now that the new phone number has been added to your record, click Select Contact Phone to set it as your preferred phone number. Use the Other Phone drop down menu to select the number you just added, then click Submit:

That brings you back to the original IMS screen. You can see the new phone number that you have added and set up as your preferred number in the bottom of the screen: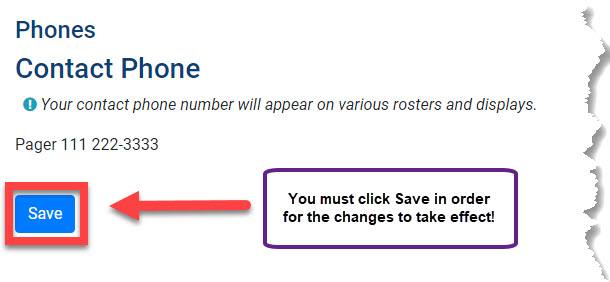 *** IMPORTANT: remember to click Save when you are done. If you do not click Save, the new phone number you just added will not be set as your preferred phone number. ***
Delete your phone number:
To delete a phone number from your account, click Personal Information on the left side of the screen, scroll down the page and click Additional Phone Info: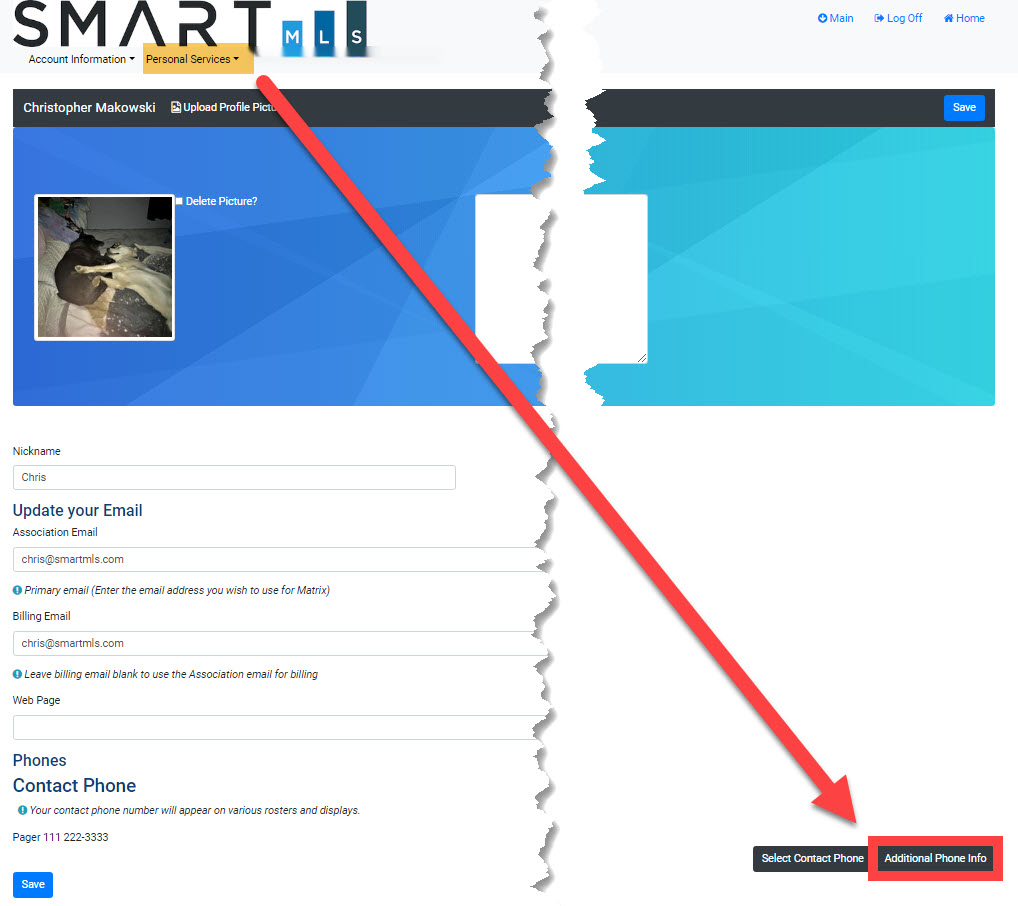 Click on the number you would like to delete:

Put a check in Delete phone number and click Submit: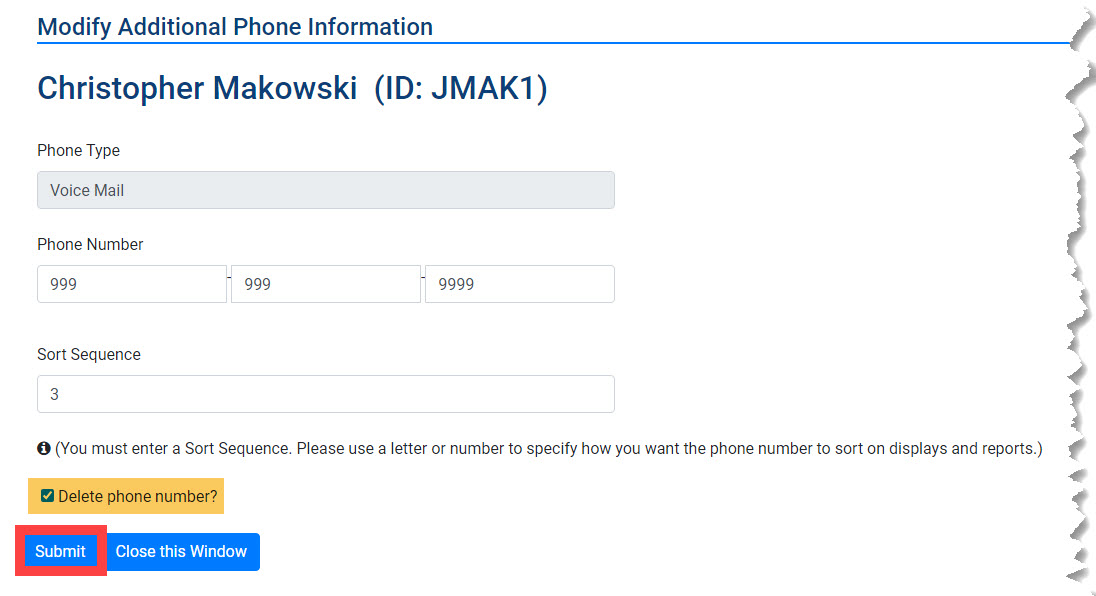 Related articles:
Agent updated their phone number but it is not showing on their listing