Once you are logged into the SmartMLS Member Dashboard (the screen that comes up after you log into www.smartmls.com), go towards the bottom left (in the Smart Agent Options section) and click on Agent Profile: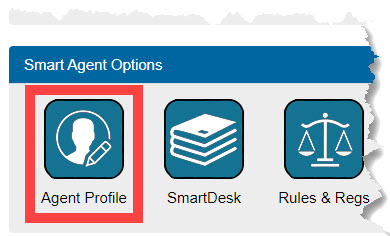 The next screen that opens is referred to as the IMS (Internet Member Services) screen. This is your interface with our membership program. It allows you to do such things as pay your MLS bill, set up autopay, edit your phone number/email and register for SmartMLS training sessions: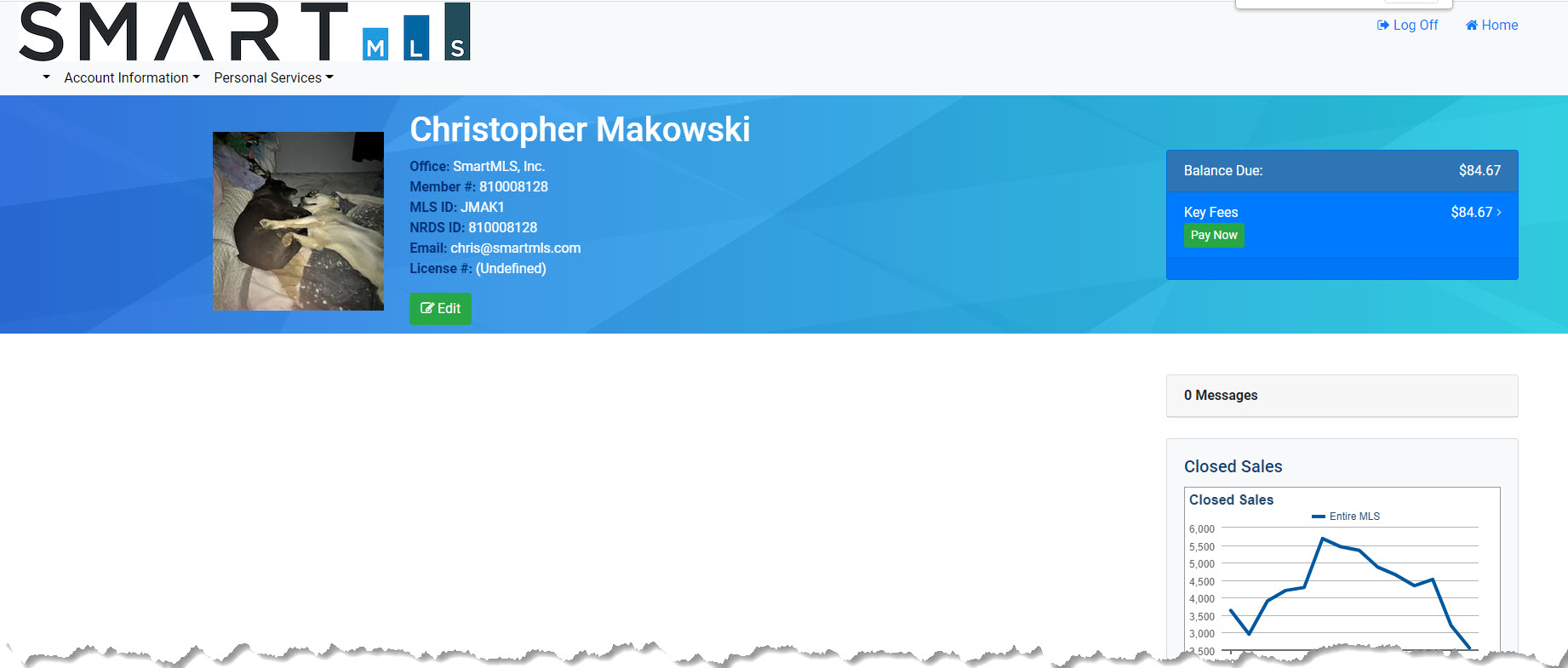 Change your email address
There are multiple email address fields in your SmartMLS membership record. This gives you the ability, should you desire, to have one email address show on your listings within Matrix and a different email address for billings and other MLS correspondences.
To get started, go to Personal Services and click Personal Information: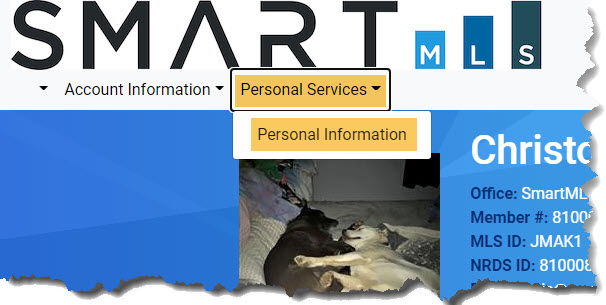 Scroll towards the bottom of the screen and you will see two email address fields: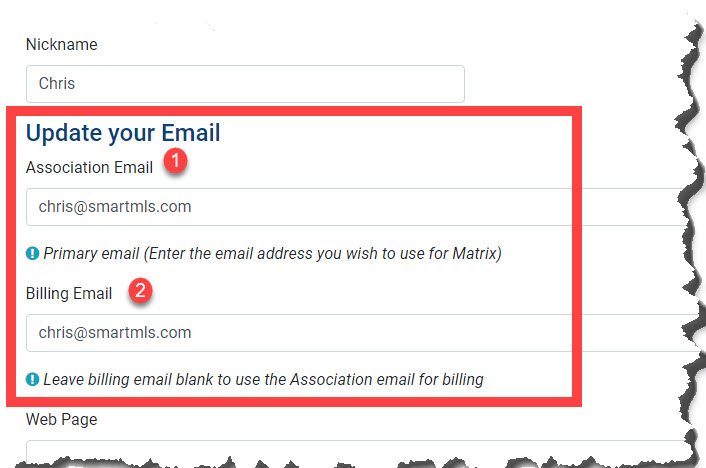 Association Email- this is the address that will show next to your name on your listings and when a Matrix user performs an agent roster search.


Billing Email- this is the address to which SmartMLS will send your MLS & Key invoices, as well as any other important correspondence.
Make any necessary changes to your address(es) and click Save when you're done.

Related articles:
Old phone number/email address still appears on listing