There is a known issue (as of 7/22/19) where you cannot use the map to narrow down your original search results to a smaller subset of desired listings.
For example, if you perform a search in Matrix and then use the Map tab to view the results, you cannot select specific properties from that map and use the Refine>Narrow feature to eliminate the properties you did not select (and just work with the selected listings):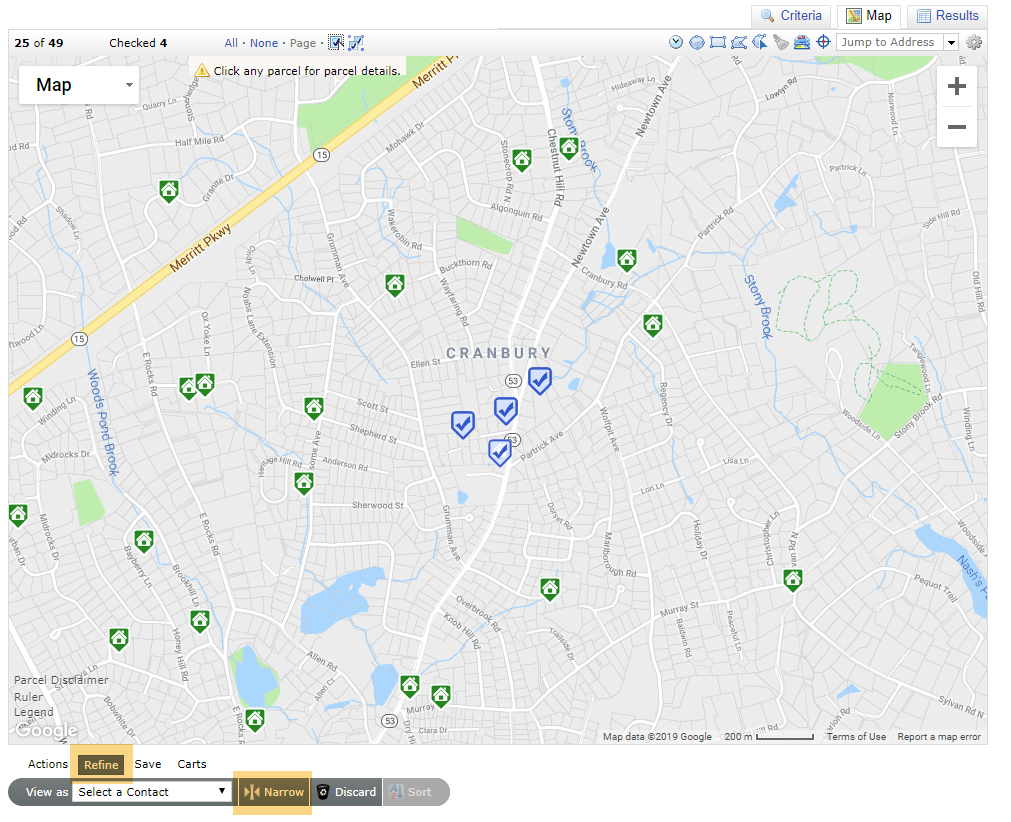 Normally, doing this would eliminate the listings you did not select from the map, leaving just those you did select (the ones with the blue check mark) and allowing you to view/print/email just the selected listings.
Since this is not functioning properly at the moment, when you hit Refine>Narrow, you will either not get all of the selected listings, or you will only get one of them. In some instances, you will get a listing that you did not even select.
The Matrix programmers (CoreLogic) have confirmed that the fix for this issue will be implemented in the next Matrix release, which should occur sometime in August.
Until then, you will not be able to use the map to narrow your search results. You will have to narrow your results on another display (we suggest the Single Line display) and then work with them from there.
We apologize for the inconvenience and appreciate your patience while CoreLogic fixes this issue.