If you are using Google Chrome and get a cookies blocked error when trying to log into SmartMLS, follow these instructions for allowing/enabling cookies.
Click on the three dots

 in the upper right corner of Chrome (it is located to the far right of the address bar.  This will open up Chrome's menu.  Click Settings: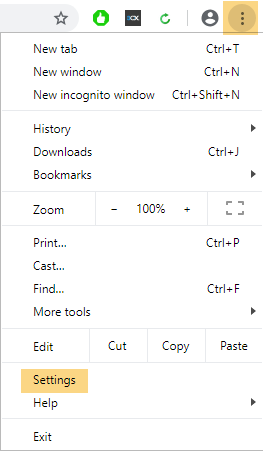 Scroll to the bottom of the menu screen and click Advanced.
Go to the bottom of the Privacy and security section and click the drop down arrow next to Content settings: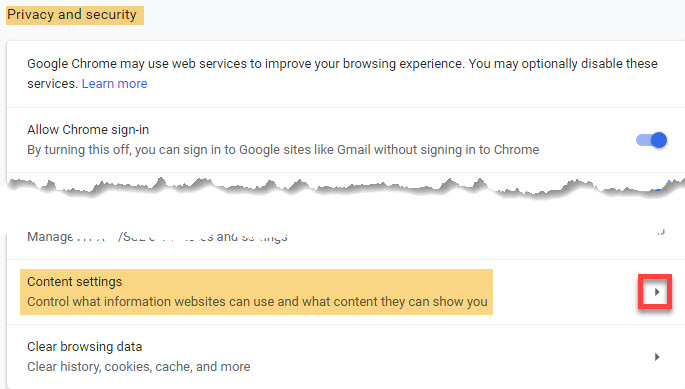 Click the drop down arrow next to Cookies:

Make sure that the Allow slider bar is enabled (it will be blue, not grey):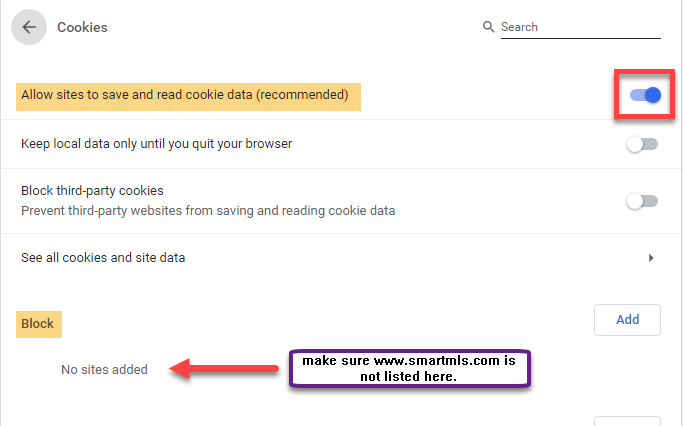 Also, make sure that SmartMLS is not listed in the Blocked sites section.
Once you have cookies enabled, you should not have an issue logging into www.smartmls.com.