When a user clicks on the Elevate button in the Quick Links section of the SmartMLS Member Dashoard, they get the following error:

Clicking Return to Login will bring up another screen, but they still will not be able to log in: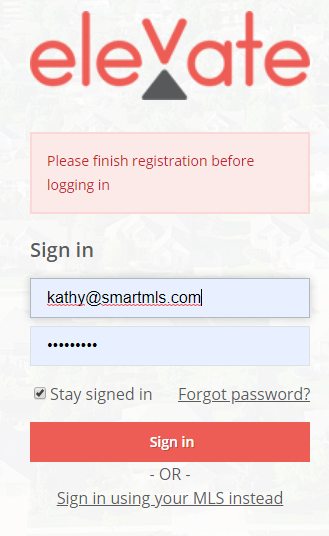 The user need to access Elevate from the email they should have received late afternoon on Wednesday, March 27, 2019.  The subject of the email is Get started with your NEW Elevate account today.  When you open the email, you will see the following screen: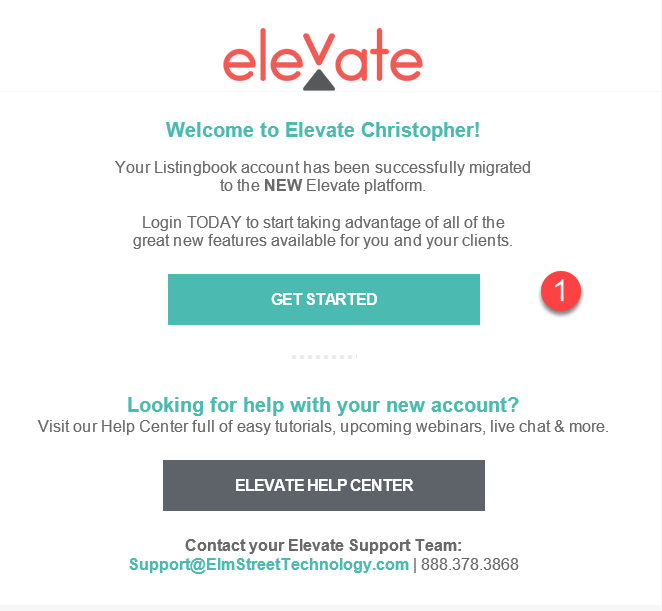 Click Get Started, then setup your new Elevate password (and confirm it).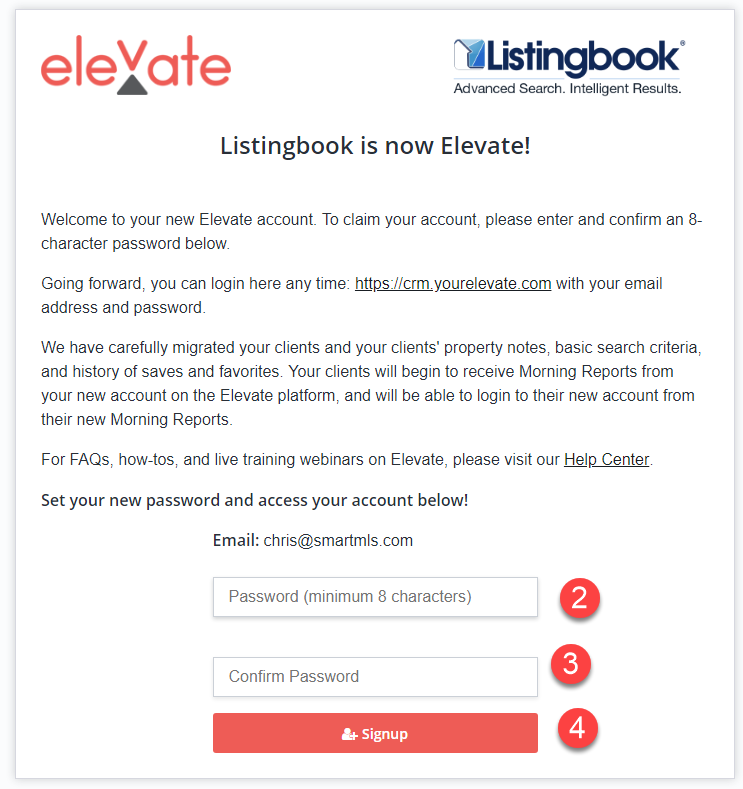 This new Elevate password will automatically work through the single sign on (SSO) on the SmartMLS Member Dashboard.  So, anytime the user is logged into www.smartmls.com and clicks on Elevate (in the Quick Links section) they will automatically be logged in (even though their Elevate password differs from their normal SmartMLS password).  
This process can also be completed through any link within the agent's Morning Report email.
Clients will also have to set up a new password for Elevate.  They too can do this directly from their Morning Report email.