While Data Co-Op does not appear on our Member Dashboard like some other programs (Matrix, ShowingTime, etc.), there are a couple of places within Matrix where you can access it.
When you are on the Matrix home page, you can find Data Co-Op in the External Links widget: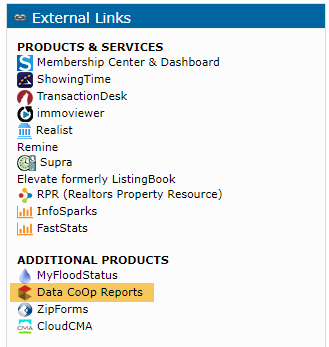 If you are on any individual listing, there is a Data Co-Op icon on the Agent Full, Flyer, Summary, Thumbnail, 1-Page, Photo Report and displays. There is no access to the Data Co-Op from any Client displays.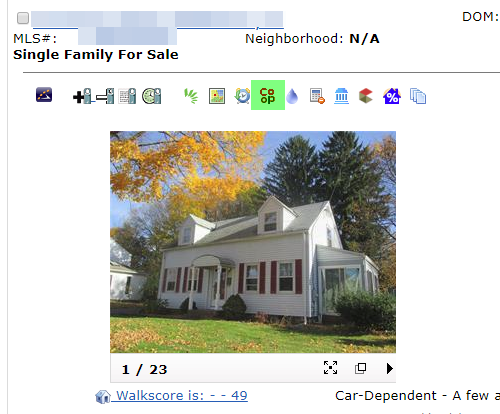 Related articles: