The Home Equity filter displays the estimated equity that an owner has in their property. Equity is the current market value of the property, minus the amount still owed on the loan balance. The more equity an owner has, the more eligible that person is to make a move.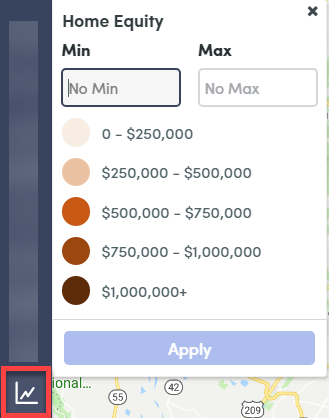 In case you are really interested in the process, here is Remine's description of how they go about the calculation:
We collect information about the active mortgage loan amount and interest rate from First American, and create a modeled amortization schedule.
Based on the modeled amortization schedule and current date, we calculate the remaining loan balance.
We subtract the remaining loan balance from the First American valuation for the property.