When you are viewing a listing in the Agent Full display, you can click on the Data CoOp icon beneath the photo to pull up a lot of extra information about the property.

Within the Property Reports section, you can click on the Realist Neighborhood Profile link to see a report regarding the area surrounding the property.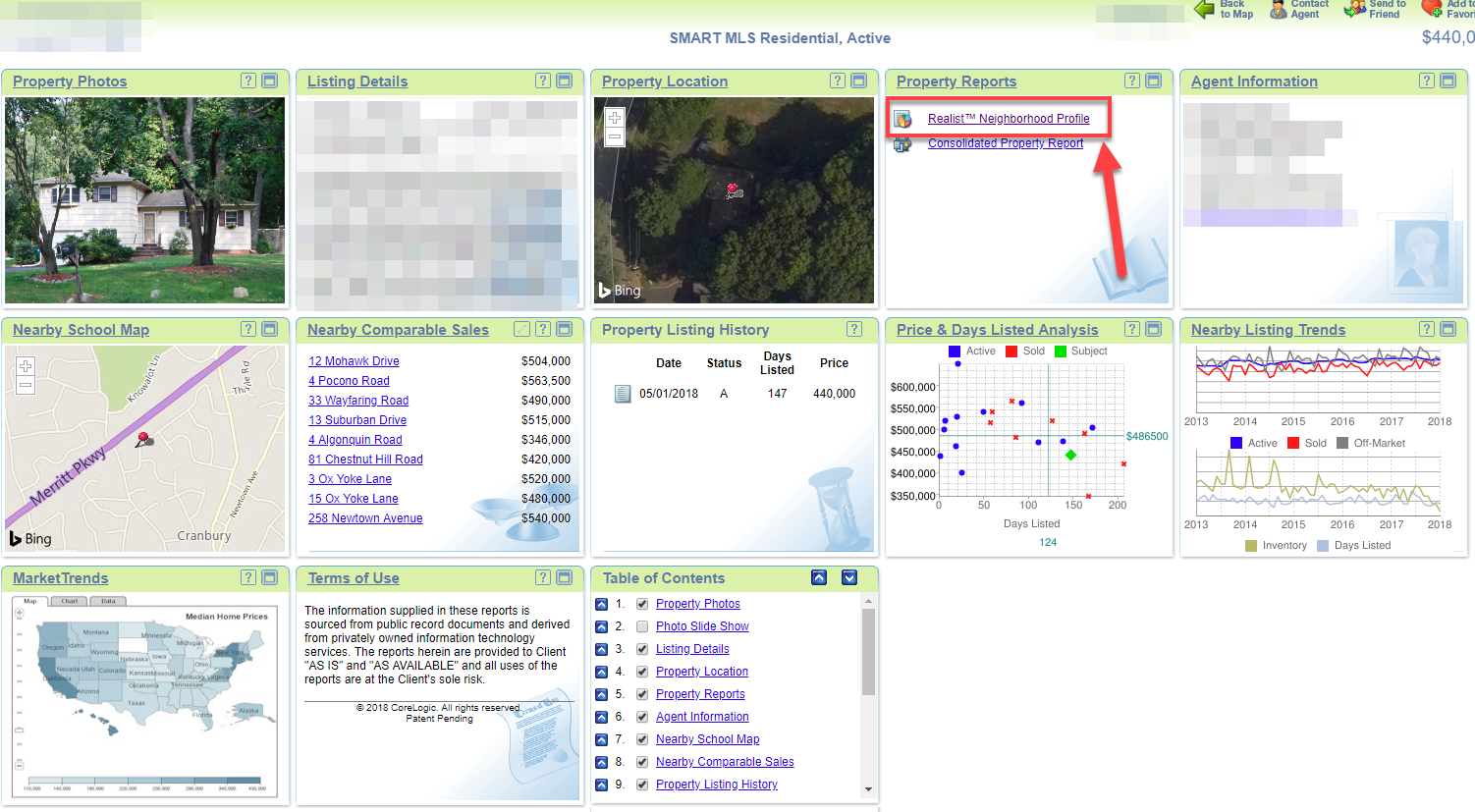 The report will open up as a PDF and includes demographics information such as population, housing, quality of life, education and local business data.