SmartMLS has executed a Data Content License Agreement with Realtors Property Resource, LLC, a wholly owned subsidiary of the National Association of REALTORS®, to license SmartMLS data to RPR's national property database.
Broker/Participants have the ability to OPT OUT of providing their listing data to RPR.
If you are the Broker of your office and do not want your office's listings to appear in RPR, please follow these steps (you will need to use your specific Head Broker MLS ID and password):
Log into Matrix and go to the Add/Edit menu.
Enter your Main Office ID underneath Add/Change Your Firm's Listing Distribution Permissions: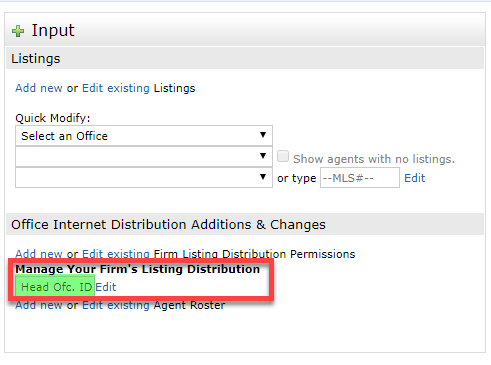 Click Manage Your Firm's Listing Distribution:

Review your selections in the Display on These Locations list: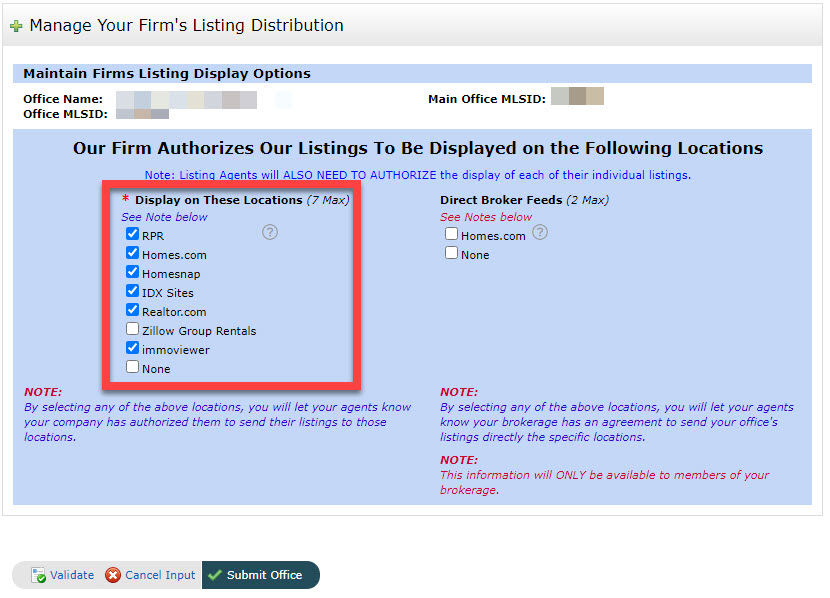 Remove the check in the RPR check box (at the top of the list).
Click Submit Office.
Please note: if no changes are necessary, just click Cancel.