If you would like to check to see if you are set up for our AutoPay program, go to www.smartmls.com and log in with your user name and password. When the Dashboard opens up, go down to the Smart Agent Options section and click Smart Agent Profile: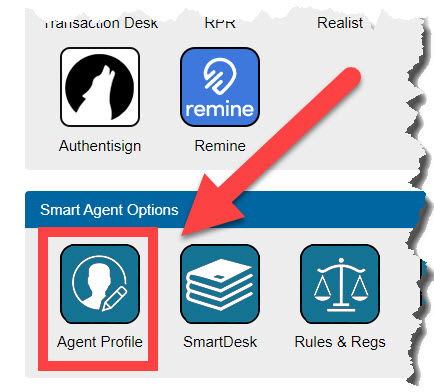 On the next screen, go to Account Information (in the top left) and click Manage Credit Card Information:

If you have made a payment with a credit card in the past, that card's information will appear on the screen.
The left side of the screen will indicate whether or not you are using this card for AutoPay:

If the AutoPay field says No and you want to use this card for AutoPay, click the blue Update button to the right:

Go off to the right side of the screen, select the charge(s) you would like to be covered during the AutoPay process and click Save Card: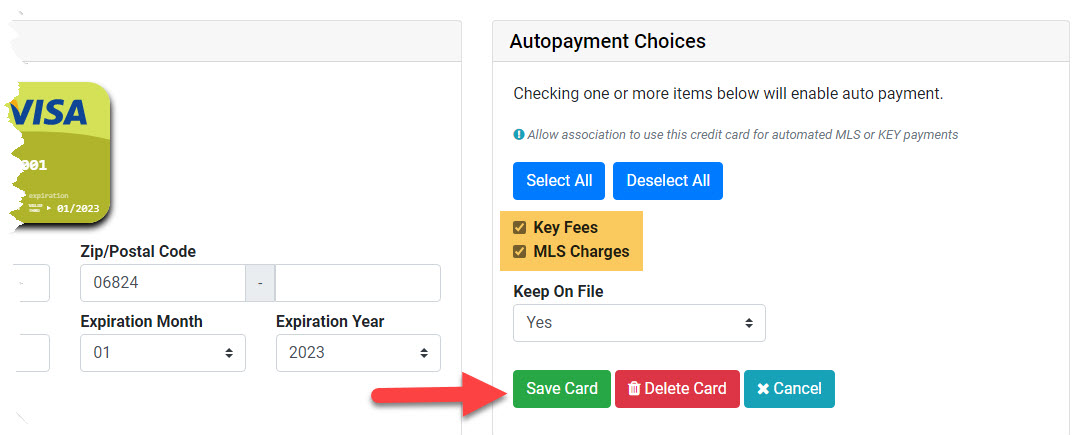 *** Important: if you have obtained your eKey through SmartMLS, please make sure to select the Key Fees check box (in addition to selecting the MLS Charges check box). If you do not do that, when AutoPay runs, it will pay your MLS Charges but leave the Key Fee unpaid, which could potentially lead to you having your services interrupted for non-payment. ***
If you would prefer to use a different credit card for AutoPay, click the Add Credit Card button, enter all of your credit card information, select the fees/charges you want to pay with the AutoPay and click Save Card at the bottom of the screen.
Related articles: