After running a search for Foreclosures and viewing the results, there are a couple of courthouse icons (

and

) on the records that indicate what part of the foreclosure process the property is currently in:

means the property is an auction property.

means the property is in the Lis Penden stage.
Clicking either of these icons opens up the foreclosure report: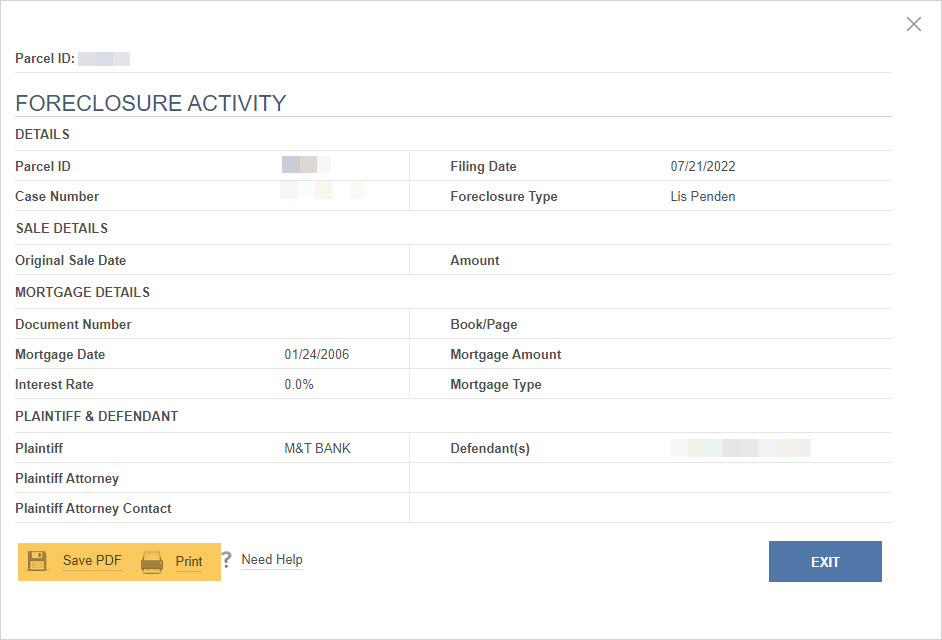 All of the information on file for that foreclosure is listed in the report. APN/Parcel ID, filing date, type of foreclosure, auction date, and more.
Use the Save PDF button to save a copy of the report to your computer. You may also print the report.